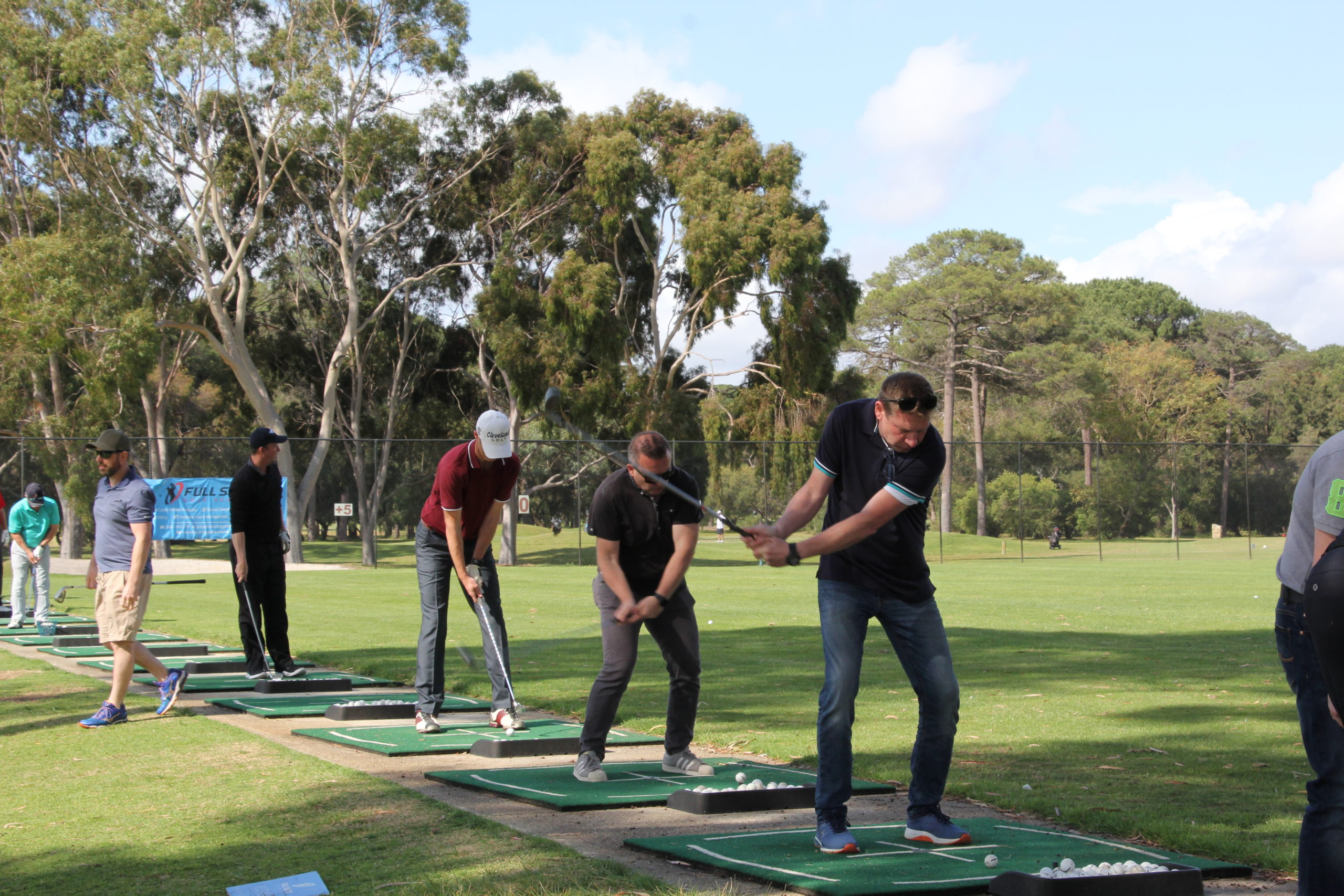 Level 1: Beginners Classes
Beginners classes are suitable for new golfers or golfers who have played but have had little or no previous golf tuition.
Classes run for 1 hour over 4 consecutive weeks and normally begin on the first Saturday of the month from 11 - 12 am.
A different aspect of the game is covered each week.
Week 1 – Demonstration equipment explanation / Full swing
Week 2 – Chipping
Week 3 – Pitching
Week 4 – Putting
Level 2: Intermediate Classes
Intermediate classes are a follow up from the beginner classes and are a great way to keep up the momentum and get yourself ready to tackle the golf course.
Classes are also run over 4 weeks and cover the aspects listed below. Suitable for beginners or for the more experienced golfers who are looking to improve their
game.
Week 1 – Bunker Play
Week 2 – Full Swing / Woods + Video Analysis
Week 3 – Chipping and Pitching
Week 4 – Putting
Beginners Course Clinic Class
Beginners On-Course Clinics are the next step to levelling up your golf.
These are group clinics designed to help you gain enough confidence to play on the course by yourself without the pressure of having other golfers pressuring you from behind. These are held later in the day when the course is at its quietest and run for a 2 hour period.
Clinics cover rules & etiquette, course management, and all forms of long game/short game technique.
Fees
Beginners Classes - Only $130 for the programme!
Intermediate Classes - Only $130 for the programme!
Beginners On-Course Clinics - $89 per person, per 2-hour clinic. Maximum 4 people per group.
Conditions of enrolment
Attendance: It is the student's responsibility to attend the clinics.
Make up classes won't be provided Cancellation: If the professional is sick or has to cancel for some other reason an alternative date will be provided
Payment: Payment is to be made on the first day of the class or by bank transfer in which case an invoice will be provided. Alternative arrangements may be made by contacting the professional directly.
Numbers: If class numbers are insufficient you will be offered an alternative date and time.
Equipment: Will be provided if necessary
Long Weekends: Clinics may be held on long weekends/public holidays
Contact
To book a lesson click the button below.
For other enquiries:
Mobile – 0457 444 279
E-Mail: greg@fullswinggolfacademy.com.au